News
Shindig magazine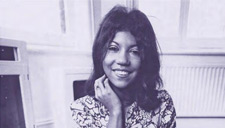 Linda is featured in a six page article in issue 73 of Shindig magazine and talks about how she became involved in the musical freedom of the hippy scene.
The London Folk & Roots Festival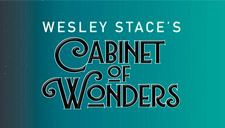 Join Linda with Britain's greatest writers, comedians, musicians and composers as Wesley Stace's Cabinet of Wonders makes its triumphant return to London as part of the London Folk and Roots Festival.
When: Sat 4 and Sun November
Where: Bush Hall, London
Funky Bubbles new 5 CD box set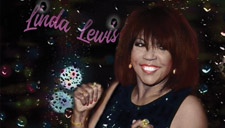 To celebrate Linda's 50 years in the music industry, a new 5 CD box set 'Funky Bubbles' has being released containing rare recordings and live performances. There's also a limited release of vinyl copies of her first single 'You Turned My Bitter into Sweet'.
Dusty Day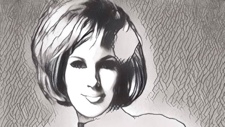 Linda will be performing at "Dusty Day" - the annual celebration of the life and music of Britain's legendary pop singer Dusty Springfield.
When: Sunday 23rd April
Where: West 5, Pope's Lane, Ealing, London W5 4NB
In Celebration of My Sisters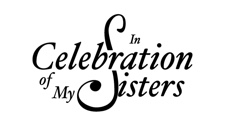 Celebrate International Women's Month with Carroll Thompson, Linda and friends for a night of international music including Ska, Lovers Rock, R&B, Classical and Jazz, plus a music tribute to Amy Winehouse and Louisa Marks.
When: Saturday 25th March
Where: The Open Door, Crystal Palace, 25 Church Street, SE19 2TE
Bowie's Glastonbury memories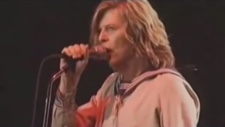 Listen to David Bowie sharing memories of his night with Terry Reid and Linda before their appearances at the second Glastonbury festival in 1971. The footage is from Bowie's "secret" concert at New York's Roseland Ballroom in 2000.
Roundhouse with Joss Stone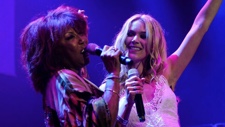 Linda will be making a guest appearance with Joss Stone as part of Barnardo's fundraising concert to help transform the lives of the UK's most vulnerable children and mark the charity's 150th anniversary.
When: Sunday 15th May
Where: Roundhouse, Chalk Farm Road, London
Superlungs - a Terry Reid documentary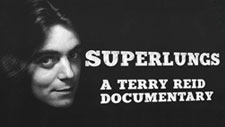 Linda will be taking part in a documentary about the life and music career of Terry Reid, currently in production.
Gilles Peterson's Words and Music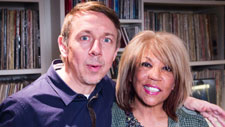 Linda talks with Gilles Peterson on BBC Radio 6 about her life in music; from jamming on stage at the first Glastonbury to working with Cat Stevens, Rod Stewart and Roger Waters.
Bolanesque 2015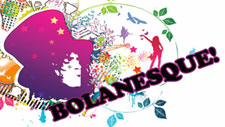 Linda performed at Bolanesque 2015 Light of Love show, to raise funds to build the first Marc Bolan School of Music in Sierra Leone, West Africa.
When: Thursday 15th September at 7pm
Where: Cafe de Paris, 3 Coventry Street, London W1D 6BL
Lark voted top 20 R&B Albums Rolling Stone Loved in the 1970s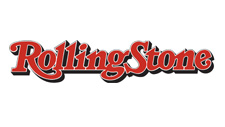 Rolling Stone have included Lark in their 20 R&B Albums Rolling Stone Loved in the 1970s You Never Heard.
In their review of the album Linda wrote and recorded in 1972, they write "Lewis had a five-octave vocal range, an extraordinary instrument like Mariah Carey's or Minnie Riperton's. On her second album, this 22-year-old Brit made an unusual type of soul music: stripped down, accompanying herself on acoustic guitar and piano, casual, "a delight."
Marc Bolan School of Music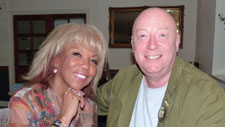 Linda will be joining the Tornado Radio band along with other special guests to raise funds for the Marc Bolan School of Music.
When: Saturday 30th May at 7.30pm
Where: Colors, Southernhay, Basildon, Essex, SS14 1DQ
Gilles Peterson's Brownwood Basement Session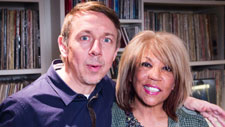 Linda dropped into the Brownwood Basement to chat with Gilles Peterson and perform an acoustic version of her track 'Light Years Away'.
Back to her roots acoustic shows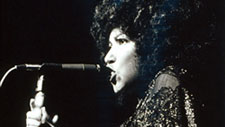 To celebrate 40 years in the music business, Linda will be going back to her acoustic roots and performing shows in Farnborough, Ramsgate, Grayshott and Mytchett as part of her UK tour in February, March and April. More dates to be announced.
The Midnight Specials Blues Club, Mytchett
When: Tuesday 7th April from 8pm
Where: The Blues Room, The Miners Arms, 6 Mytchett Road, Mytchett, Camberley, Surrey GU16 6EZ

Ramsgate Music Hall
When: Thursday 2nd April from 7.30pm
Where: Ramsgate Music Hall, 13 Turner Street, Ramsgate, Kent CT11 8NJ

Grayshott Folk Club
When: Saturday 28th March at 7.30pm
Where: Grayshott Village Hall, Headley Road, Grayshott, Nr. Hindhead, Surrey GU26 6TZ

Live at the Carousel Club
When: Friday 20th February from 7.30pm
Where: 1 Camp Road, North Camp, Farnborough
The Christmas Motown Sound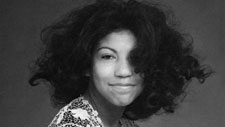 Linda joined some of the best of musicians in London including Ciyo Brown, Verna Francis and Gwyn Jay Allen for one night only to perform the best of Motown Classics.
When: Friday 28th November from 8pm
Where: Stratford Circus Arts Centre, Theatre Square London
Tony Blackburn's Soul Night Out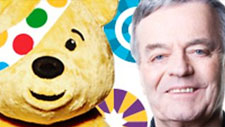 Join Linda with the Brand New Heavies, Shakatak, Loose Ends and many more for Tony Blackburn's Soul Night Out - presented by BBC London 94.9 and in aid of BBC Children In Need.
When: Tuesday 4th November from 6.30pm
Where: Koko, 1a Camden High St NW17JE London
Ray Quinn records I Don't Do Don't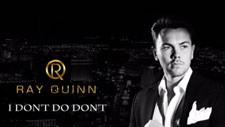 Ray Quinn has recorded the track I Don't Do Don't, written by Linda Lewis, for his upcoming album.
BBC London 94.9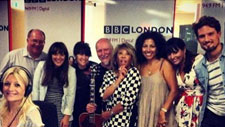 Linda joined Gaby Roslin on BBC London 94.9 to sing live with her sister Dee and remember growing up in London's East End, Hampstead Way and her early days in music.
Hampstead Days - new album release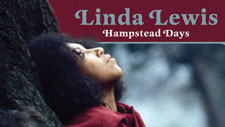 Linda's new album 'Hampstead Days' featuring recently rediscovered BBC recordings was released in the UK on 16th June. The album features previously unreleased Radio One concert and session recordings from Linda's early career, and also unseen photos by photographer Peter Sanders, and is available in record stores, iTunes and on Amazon.
The Hits & More at the Jazz Cafe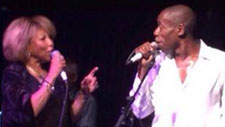 Linda's sell-out 'Hits & More' show was held at the Jazz Cafe in Camden with special guests Ray Quinn and Roachford.
When: Sunday 8th June at 7pm
Where: Jazz Cafe, 5 Parkway, London NW1 7PG
Sounds of the 70s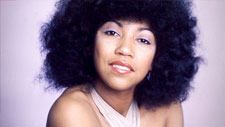 Linda shares her memories of the 70s with Johnnie Walker on BBC Radio 2 on his celebration of the decade.
When: Sunday 25th May
Linda live on BBC radio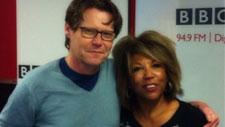 Linda talks with Robert Elms about her upcoming London show and her new album release, and plays an acoustic version of Spring Song live on BBC London 94.9.
When: Friday 23rd May
'End Of' fundraiser concert against domestic violence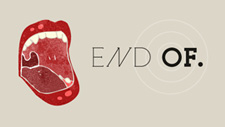 Linda joined some of the biggest names in the world of journalism, literature, film and TV for a one night only charity fundraising concert against domestic violence. End Of is the brainchild of Julie Burchill and involved bands, choirs, speakers and a disco to raise money for Rise, one of the UK's most important domestic abuse charities.
When: Tuesday 29 April 2014 from 8pm
Where: Hove Town Hall BN3 4AH
Ciyo's Jazz Reggae Fest at the Jazz Cafe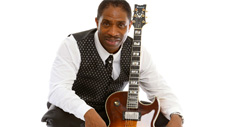 Linda performed with guitarist, vocalist and composer Ciyo Brown and his eight-piece band for his Jazz Reggae Fest Concert.
When: Sunday 30 March 2014 from 7pm
Where: Jazz Cafe, 5 Parkway, London NW1 7PG
Top of the Pops 50th anniversary party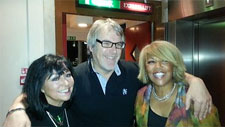 Linda talks with Alex Dyke and Tina Charles at the 50th anniversary party of the iconic music programme Top of the Pops.
LoveChild album launch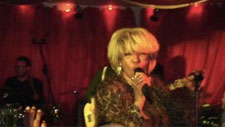 Linda joined other musicians to perform at the launch of the new FosseyTango album LoveChild on 27 November. Proceeds for the album go to the Love A Child Foundation.
Black Women of Soul, Rock and Pop at the V&A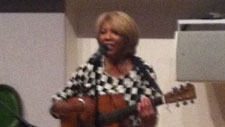 Linda took part in the V&A's event to celebrate the music and style of black women singers and songwriters, and their influence on performers of the '80s and '90s. The evening was hosted by Jacqueline Springer and included singers Madeline Bell and Janet Kay. Jointly organised by Contemporary Black Music Culture.
When: Friday 22 November 2013 at 7pm
Where: Victoria and Albert Museum, Sackler Centre
Vintage TV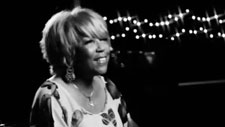 Linda recently appeared on Vintage TV discussing some of the music legends that have influenced her throughout her career and playing some of her favourite tracks.
French interview with Karma magazine
French music magazine Karma interviews Linda about her career, inspiration, best advice and regrets, and the qualities it takes to be a singer songwriter.
Charity single for Sickle-cell disease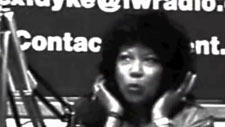 Linda performs with Rudimental and others on the charity single 'Higher' raising funds for Sickle-cell disease.
Marc Bolan Tribute Concert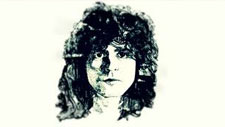 Linda appeared at the Shepherd's Bush Empire on 15 September to celebrate the legacy of Marc Bolan on the 35th anniversary of his death.
Hosted by Noddy Holder and Lynsey de Paul, performers included T.Rex producer Tony Visconti, Marc Almond, Boy George, Andy Ellison, T.Rex saxophonist Howie Casey, Alvin Stardust, Steve Harley, Level 42 Mike Lindup and Sex Pistol Glen Matlock.
Sideway Shuffle covered by Joss Stone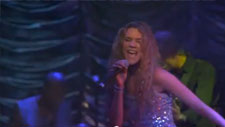 The classic Linda Lewis track Sideway Shuffle has been covered by Joss Stone on her Soul Sessions album. Linda wrote the song in the early '70s and it appears on her albums Heart Strings, Second Nature, Reach for the Truth and Live in Old Smokey.
Ian Shaw with Linda Lewis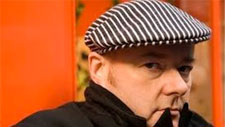 Linda appeared with Ian Shaw on Thursday 12 January 2012 as he made his annual return to Dean Street to present a week of extraordinary music.
When: Thursday 12 January 2012 at 7:00pm
Where: Jazz Club Soho, 10 Dean Street, Soho, London W1D 3RW